Indiana "ahead of the nation" in using 911 text service
TERRE HAUTE, Ind. (WTHI) – Indiana tops the nation for putting the new text 911 option into action. All but four counties offer the service.

In 2014 all wireless carriers and text message providers were federally required to allow users the option of texting 911 by the end of the year.

Vigo County Dispatch Director Rob McMullen says since then, 911 texting in Indiana has taken off.

"We just have a bunch of forward thinkers. The folks that are in charge of the 911 board in our state and the 911 network, those are some of the most forward thinking folks I've ever seen," he said.

In early July Vigo County had received three texts to 911. That number is now approaching 200 outbound text messages near 10,000. McMullen says those numbers prove it's a growing success.

"They're able to send texts to 911 and to be able to send text to the callers we're leading the way. We are by far ahead of anybody else in the United States, he said."

The main reason the service was created is for those who are hard at hearing or if a situation is too dangerous to make a call.

"If somebody can't talk you can get into 911 easier and try to be as quiet as you can,' McMullen said.

Texting 911 is a step in modern technology. In the near future, sending photos and videos is what dispatchers say will be the next generation 911.

The service is free for the dispatch service and the texter. Dispatchers want to remind that they still recommend calling over texting as certain cues can be missed through text.
Source: wthitv.com

Hackers target Indianapolis 911 center
Posted: Jan 20, 2015 6:45 PM

By Jeremy Brilliant, WTHR reporter

INDIANAPOLIS (WTHR) -- Computer hackers accessed the emergency 911 system that dispatches all police, fire and EMS vehicles across Indianapolis.
The attack started December 20 and lasted several days. It was only made public during a speech Tuesday afternoon.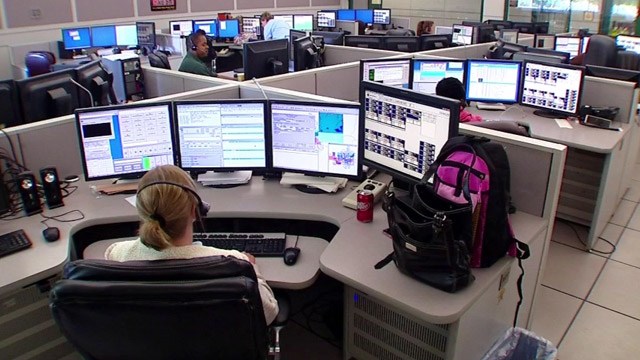 "We haven't said this because we wanted the investigation to continue, but we had our own cyberattack against our public safety communications systems," said Public Safety Director Troy Riggs.
Officials say the attack slowed the system down, but since there is a redundant computer network, public safety was never compromised.
"I'm not going to go into our behind the scenes operations," said Riggs, "but because of our redundancies and the close work with the sheriff's office, we were able to continue to dispatch vehicles on time it did not affect that but it could have."
The director of public safety acknowledged this could happen again. In his opinion, cyberattacks are the number one safety threat to businesses and government in the United States.
"Municipalities are under attack all the time," explained Jonathan (J.J.) Thompson, CEO of Indianapolis-based Rook Security, which identifies and thwarts cyberattacks for clients around the world.
In Indianapolis, he says, hackers could have entered the city's system directly or gained access by way of an individual computer.
"It may be an effort to attack and then stay inside the network and be able to monitor how police are responding to an incident. Or to plan ahead to be able to avoid police activity. So there's a lot of things that could be scary about that," Thompson said.
City officials say they quickly identified the cyber breech and then took steps to stop it.
"That's what they're doing right now is they're making sure that any of the holes that were identified by the attackers have been patched and that everything is safe again," said Thompson.
Safe for first responders to operate in a secure network knowing that lessons need to be learned in case there's another cyberattack.
The Indianapolis Department of Homeland Security and FBI continue to investigate the breach.